What is Rise Online?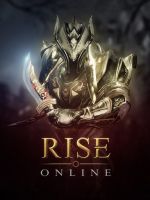 Rise Online World
is a massively multiplayer online role-playing game developed by
Rokogame Studios
, owned by
Rokosoft
, and released on 15 April 2022. The game is based on the war between the
Lunaskar
and
Protean
races.
Discord Server
We are waiting for you on our server where you can meet with like-minded Rise Online players!
Rise Rehberi
You can find useful resources like guides and patch notes in Rise Rehberi!